Top Places to visit this Summer
Bay of Islands
The Bay of Islands are often described as the winterless north of New Zealand. A popular holiday destination located in Northland, with 144 islands and bays, the Bay of Islands Maritime Park is one of New Zealand's best and offers world famous diving and snorkeling.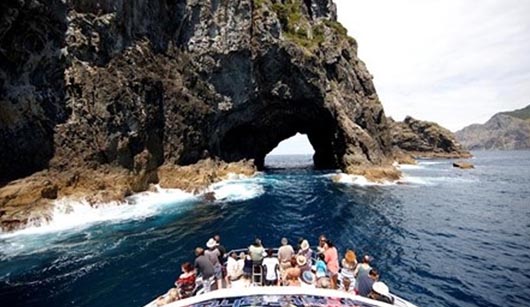 There are many tourist attractions and travel activities. From adrenaline-pumping adventure to a relaxing day out, you will always be on the go in the Bay of Islands. There is something to suit all ages and budgets.
Auckland
Auckland is the largest city in New Zealand. Surrounded by two harbours there are plenty of land and sea activities to be experienced. Auckland activities include the Sky Tower, Auckland Harbour Bridge, Great Barrier Island, Matakana Coast, Waiheke Island, the Waitakere Ranges and North West wine district.
Catch a ferry, boat or seaplane to one of the islands, explore the rugged West Coast beaches, or wander the streets and alleyways of the city with great restaurants to stop and refresh at. You won't be bored with a visit to Auckland.
RaD Car Hire has two car rental branches - in both Auckland City and at Auckland Airport.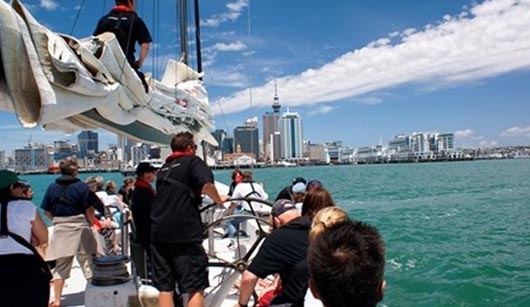 Coromandel
The Coromandel with its stunning beaches, and natural hideaways is a must visit. An ideal place to relax and unwind, there is so much to do here, from historical tours, fishing and diving, to hiking, kayaking and cycling. Coromandel's main centres include Thames, Whitianga, Whangamata, Waihi, Pauauni and Tairua.
Get out on the water with a fishing trip or boat trip and see the magnificent scenery as well as marine and bird life such as dolphins, whales, penguins, seals and albatross. Visit the numerous art galleries featuring local artists or just relax on the beach, not forgetting Hot Water Beach where you can dig your own hole and hop into a hot water soak to unwind.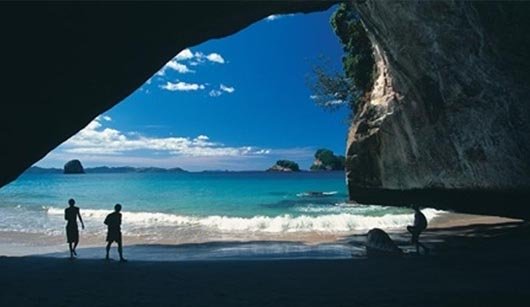 Mount Maunganui
Mt Maunganui, located in the stunning Bay of Plenty, is a popular holiday resort town, renowned for its surf and safe swimming beaches. Climb to the top of the Mt Maunganui summit for amazing views or walk the track around the base of the mount.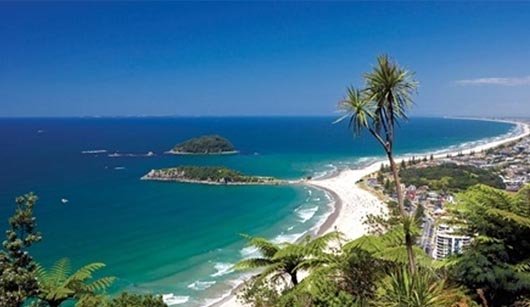 There are many attractions and travel activities with something to suit all ages and budgets. Experience Mt Maunganui dining and cuisine at a bar, restaurant or cafe and taste some of the finest food and wines in New Zealand. Mt Maunganui enjoys a wide variety of fresh produce, both from the land and the sea.
Rotorua
Explore the geothermal area of Rotorua and discover the unique culture of New Zealand's Maori people. Rotorua highlights include Mount Tarawera, Whakarewarewa Forest, Ohinemutu, several stunning lakes and many amazing geothermal locations.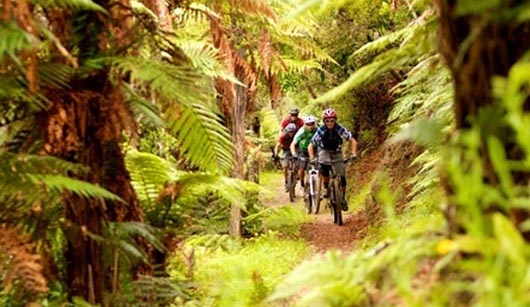 Enjoy the great outdoors and superb New Zealand scenery on a mountain bike trail or cycling track around Rotorua. Experience New Zealand's most visited Archaeological Site - The Buried Village or one of the many bubbling mud pools that the area is famous for.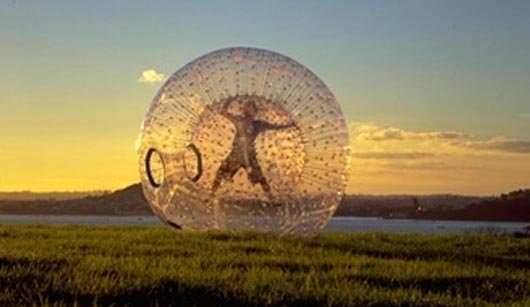 For an adrenalin rush roll down a Rotorua hill inside the Zorb, a large inflated plastic ball, with another ball inside.
Taupo
Taupo is a popular tourist resort town, nestled on the banks of Lake Taupo, New Zealand's largest lake and the largest freshwater lake in Australasia. Taupo activities include many water bound activities such as world class fishing, boating, whitewater rafting and jet boating. If you prefer more land based activities there are plenty of walks, biking tracks, golf, geothermal attractions and hot pools.
Highlights around Taupo include the Tongariro National Park, including the renowned Tongariro Crossing, the Orakei Korako Geyserland, the mighty Waikato River, and Turangi (the North Island's trout fishing capital) and the amazing Huka Falls.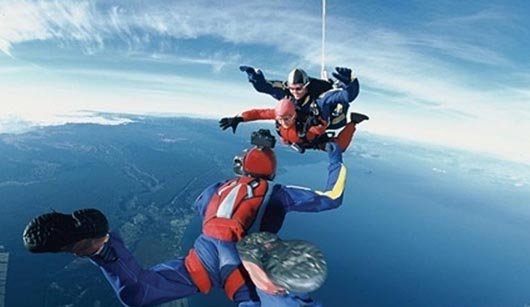 Tongariro National Park
The huge volcanoes mark the heart of the National Park including Tongariro, Ruapehu and Ngauruhoe. The Tongariro Alpine Crossing is known as New Zealand's best one day walk. The Tongariro National Park is New Zealand's oldest national park and a dual World Heritage area.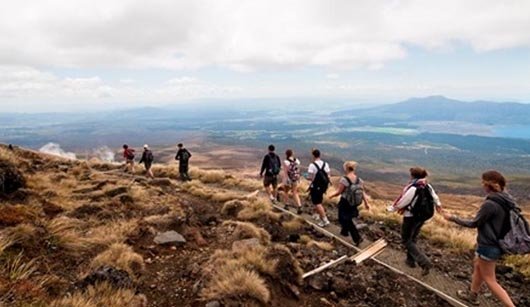 Enjoy the great outdoors and superb New Zealand scenery on a mountain bike trail or cycling track around Ruapehu.
Abel Tasman National Park
Abel Tasman National Park is renowned for its golden beaches, sculptured granite cliffs, and its world-famous coast track. There are short walks or multi day walks – take your pick! On your way see wildlife, spectacular beaches, crystal clear waters, lush native bush and rivers.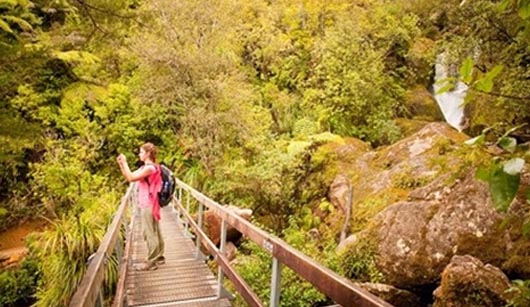 With evergreen forests and the highest number of sunshine hours in New Zealand, year-round, the Abel Tasman National Park displays its stunning beauty any time of year. Spring, summer, autumn, (fall) or winter, Abel Tasman National Park is the park for all seasons.
Christchurch
Christchurch is the largest city in the South Island. With the Avon River flowing through the city centre there are cycle paths on the banks and botanical gardens nearby. Known for it's English heritage, many of the stone buildings were destroyed in the 2010 and 2011 earthquakes. The city is now being regenerated with vibrant cafes, restaurants and bars. There are also plenty of wonderful of must-see attractions outside of Christchurch which you'll be able to access in a car or campervan rental, like Lyttleton and Akaroa.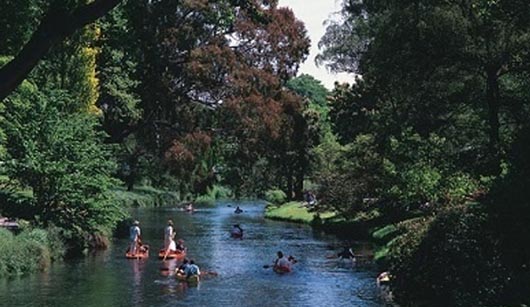 Day trips to Akaroa, a charming French seaside settlement, Hanmer Springs for the thermal pools or Aoraki/ Mt Cook National Park, to see our highest mountain or the tranquil Lakes Tekapo and Pukaki and enjoy spectacular alpine scenery.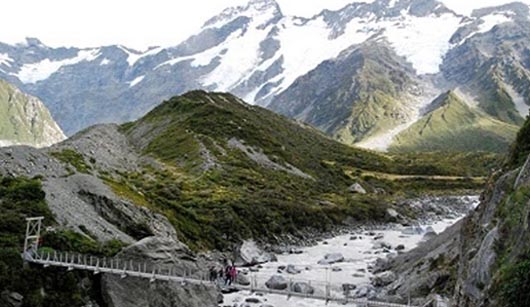 http://www.christchurchnz.com/what-to-see-and-do/
Queenstown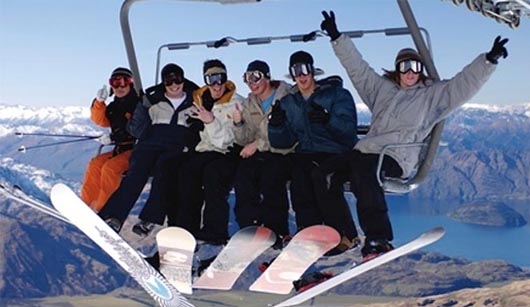 The 'Adventure Capital of New Zealand', Queenstown is one of the most popular tourist destinations in the country. Located in the south-west of the South Island, Queenstown is built around an inlet called Queenstown Bay on Lake Wakatipu and surrounded by beautiful mountains including The Remarkables, Cecil Peak, Walter Peak, Ben Lomond and Queenstown Hill.
Queenstown is a four season alpine and lake resort experiencing hot summers and crisp, clear winters. It is popular with thrill-seekers for activities such as bungy jumping, jet boating, white water rafting, canyoning and parapenting. Be sure to book your Queenstown rental car from us prior to arriving in this tourist mecca.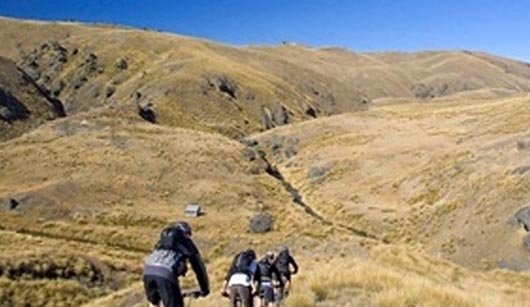 There are numerous biking adventures to be had, whether a casual cycle around the vineyards or a strenuous bike through some of the more rugged terrain, you will find something to suit.
Fiordland National Park
Fiordland is located on the south-west coast of the South Island of New Zealand.
As one of the most dramatic and beautiful parts of New Zealand, Fiordland has achieved World Heritage status and is often called the Sightseeing and Walking Capital of the world.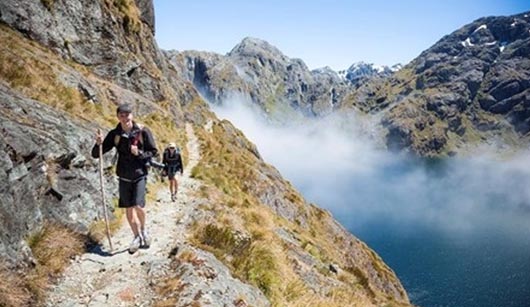 Explore Fiordland National Park by foot, sea kayak or boat, or take to the air and do it the flightseeing way. The Park covers 1.2 million hectares and showcases dramatic wilderness on a grand scale. Waterfalls tumble hundreds of metres into pristine, forested valleys, sheer-sided fiords slide gracefully into the sea, rare native birds and sea creatures go about their lives in a near-perfect world.
Famous walking trails in the region include the Milford, Kepler, Hollyford and Routeburn Tracks.
Start in the stunning resort town of Te Anau. From here drive to Milford Sound and Lake Manapouri The road to Milford Sound is considered to be one of the world's finest alpine drives.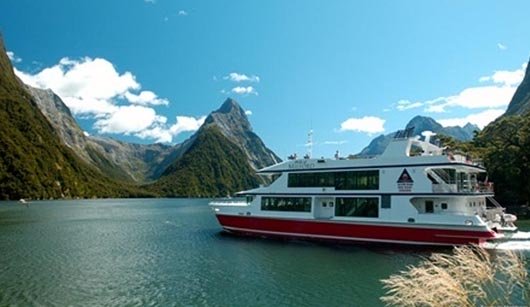 And Invercargill, the southern most city is just down the road …. the gateway to some of New Zealand's most beautiful scenery and destinations including the Southland heartland, the Catlins and Stewart Island. From excellent shopping to lively cafes, restaurants and bars, Invercargill has all the benefits of city life with few of the drawbacks.