Your Complete Guide to Wellington
Often called the world's coolest little capital city, Wellington is the cultural hub of New Zealand. With plenty of activities, the famous Te Papa Museum, beautiful beaches and excellent cafés and restaurants, you'll want to give yourself at least a few days to explore Wellywood. Get yourself a rental car from Rad Hire NZ to make sure you get to all the surrounding sites outside the city centre.
Wellington Activities
A short drive in your hired car will get you from Wellington Airport to the city centre. Renowned for its culture and cuisine, you can't go to Wellington without a stroll down Cuba Street. Eat, drink and shop your way down Cuba Street towards the waterfront, where you can meander over to Cable Street and visit the world famous Te Papa Museum. If you're interested in politics, a quick ride in the rental car will get you to the New Zealand Parliament Buildings, better known as the Beehive (you'll see why!) You'll also want to find your way to the central city beaches of Oriental Bay.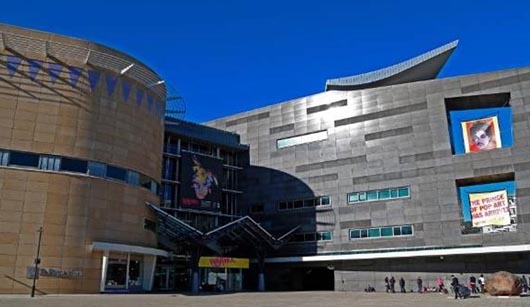 Wellington Climate
The saying goes, you can't beat Wellington on a good day. Unfortunately, good days are not always the norm in Wellington, a city infamous for its wind. Exposed at the bottom of the North Island, Wellington often bears the brunt of the country's extreme weather, so locals learn to dress for many seasons in one day. Wind aside, Wellington has pleasantly warm summers (December – February) with an average temperature of 19 – 21 degrees Celcius. Winters don't often dip below 6 degrees, but the southerly wind can make it feel much colder.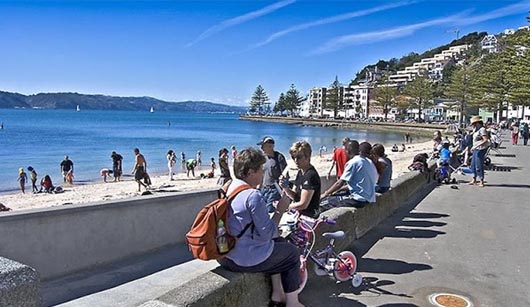 Accommodation Options in Wellington
Wellington accommodation options include everything under the sun (or wind), from fancy inner city hotels like the InterContinental Wellington, to budget accommodations like the Base Backpackers. For longer stays, a self-serviced apartment is a good choice. Make sure to choose a hotel that comes with a parking spot for your car rental as city parking can be a challenge. We recommend staying closer to the CBD so you can easily get around and using your Wellington rental car from RaD for day trips outside the city.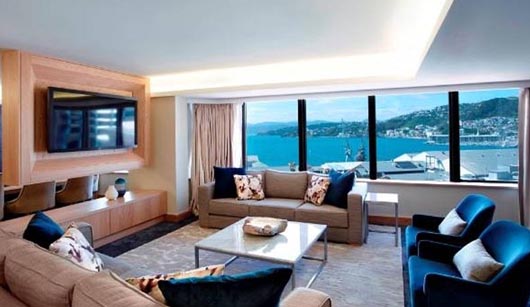 Nearby Destinations
Up from Wellington is the Kapiti Coast, a wonderful, laidback stretch of endless beaches, stunning landscapes, a friendly local community and sites of historical significance. If you are into wine, the hour's drive from Wellington to Martinborough in your rental car is well worth it. With around 20 vineyards easily accessed by walking and cycling trails, the colonial Martinborough is a wonderful way to spend a day. Wellington is also the gateway to the South Island. Offering transit between Wellington and Picton, the ferry is scenic, but also a great way to get both you and your car hire to the tip of the South Island.